Raffles Jakarta
Central Park 6th Anniversary "Ultra Vibrant"
September 11th, 2015
JAKARTA – Raffles Institute of Higher Education – Jakarta took part in the 6th anniversary celebration of Central Park.
The concept of the celebration was to bring and promote stylish active wear fashion with bright colors inspired setup "Ultra Vibrant". There was 4 design schools taking part this event, including Raffles Institute of Higher Education.
For Central Park Jakarta 6th Anniversary Celebration, Yovana Elita and Hayuning Sumbadra, two alumni from Raffles Jakarta showcased their latest creations following their first steps as design-entrepreneurs after graduating in great style during the our last occurrence of our Raffles Night, a one-day event, gathering all the talents from Raffles Indonesia under one roof for an exhibition of their work.
DESIGNER PROFILE
Hayuning SUMBADRA, "Infinity Infinity", was inspired by the abstract concept of "Infinity" describes a state without limits or borders. She applied the infinity symbol, which has no borders, on each design. Using 12 prints of printed cottons. She made a patchwork fabric and combine it with blue denim and black wool to make it more unique and limitless.
Yovana ELITA's collection, titled "Sporty Feminine". Sporty with feminine touches is all about the collection. Colours, silhouettes and details used are a combination of sporty and feminine elements. Neoprene, rib knit and organza fabric used to complete this collection.
Central Park 6th Anniversary "Ultra Vibrant"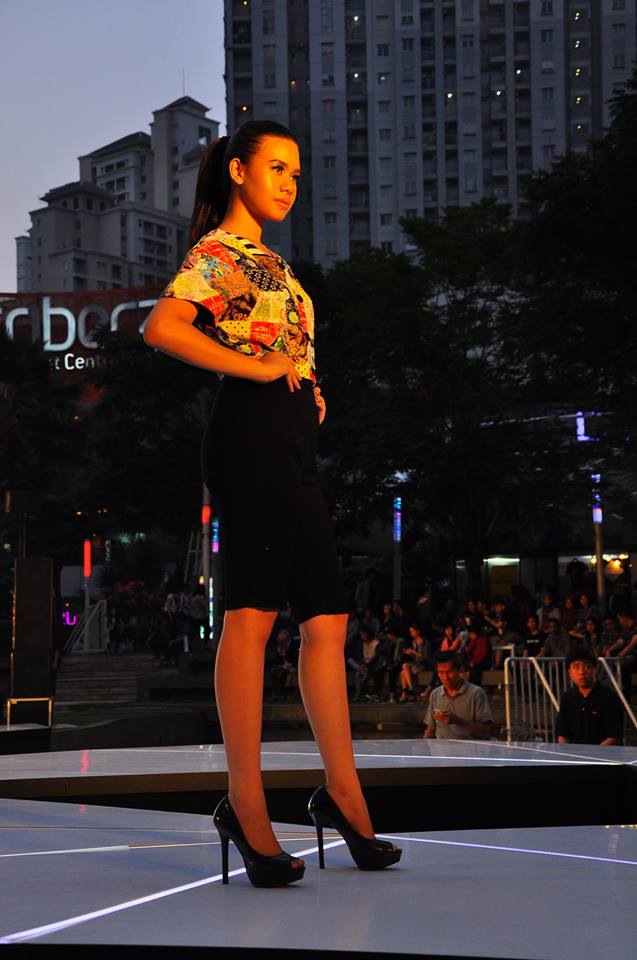 Hayuning SUMBADRA's collection
Yovana ELITA's collection
Hayuning SUMBADRA's collection